AGICO egg tray making machines are rotary type transfer pulp moulding machines. These machines are designed to mould the waste paper pulp into egg trays, which makes them the core equipment in egg tray production lines.
Egg Tray Machine Model List
Qua-side egg tray machine
Model: DT3×4;
Mould Qty: 12 forming moulds (3 per side), 3 transferring moulds.
Capacity: 1800 ~ 2300 p/h
Power: 3kW
Customizable: Yes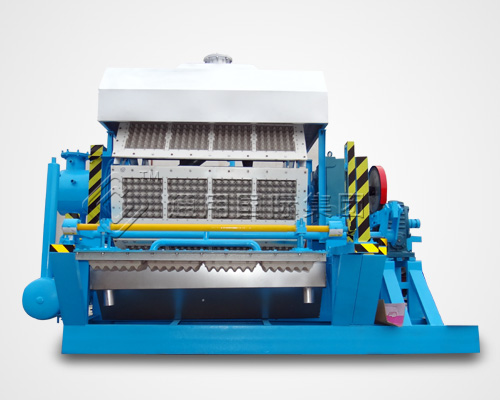 Eight-side egg tray machine
Model: DT4×8;
Mould Qty: 32 forming moulds (4 per side), 4 transferring moulds.
Capacity: 3500 ~ 4500 p/h
Power: 4kW
Customizable: Yes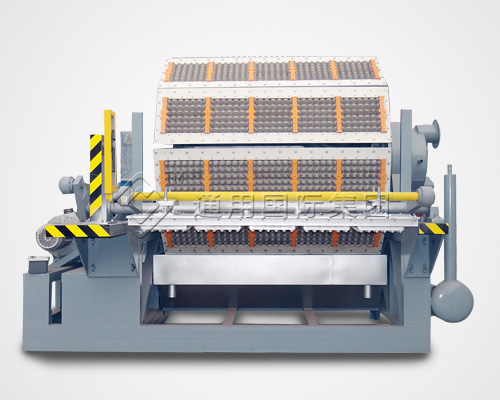 Twelve-side egg tray machine
Model: DT5×12;
Mould Qty: 60 forming moulds (5 per side), 5 transferring moulds.
Capacity: 5000 ~ 6000 p/h
Power: 4kW
Customizable: Yes
Product Features:
Stringent parts selection guarantees our machines' outstanding performances.
The bearings used on key positions of AGICO egg tray machines are top tier NSK bearings that we purchased from Japan.
Every AGICO egg tray machine is manufactured with 100% focus.
International cutting-edge manufacturing technology and complete production line, combined with high-strength steel, resulted in the low failure rate and long service life of our machines.
Automation, low labor cost and high efficiency.
AGICO egg tray machine is equipped with numerical control system, which is easy and simple to operate and can carry out automatic production.
Replaceable and customizable moulds.
Whether the mold needs to be replaced due to wear and tear caused by long-term use, or because you want to switch the production line to produce other products, it can be easily realized. Want your trademark to appear on the product? No problem, we can customize the mold for you and engrave your trademark directly into the mold!
One year warranty, high-quality after-sales service to help you solve any equipment failure.
We are always ready to provide any form of after-sales service for users who have purchased our products: on-site installation guidance, regular telephone return visit, on-site repair by professionals, component maintenance and replacement.
Egg Tray Machine Design
The main components of an egg tray making machine include: a rotary drum, a gear box, bearings, moulds, and vacuum pumping plates.
We are also constantly improving the design scheme and manufacturing process of the egg tray machine according to our manufacturing experience accumulated over the years and the feedback given to us by customers who used our machines. Excellent design, solid material, and excellent processing technology make our machinery widely recognized in the customer group.
The cam indexer is made by high precision cam indexing drive from Taiwan Tan Tzu ® .
Moulds, pulp tank, top cover, and tubes inside the machine are all made with No.304 stainless steel.
The vacuum pumper is made with 30mm thick bronze plate, which has high wear-resistance.
The steel used to forge the machine body is in accordance with Chinese national GB standard.
Product Specifications
| | | | | | |
| --- | --- | --- | --- | --- | --- |
| Model | Rotary Drum | Forming Mould | Transferring Mould | Capacity (p/h) | Power (kW) |
| DT 3×4 | 4-side | 12 | 3 | 1800~2300 | 3 |
| DT 4×4 | 4-side | 16 | 4 | 2200~2500 | 3 |
| DT 3×8 | 8-side | 24 | 3 | 3000~4000 | 3 |
| DT 4×8 | 8-side | 32 | 4 | 3500~4500 | 3 |
| DT 5×8 | 8-side | 40 | 5 | 4000~5000 | 4 |
| DT 6×8 | 8-side | 48 | 6 | 6000~7000 | 4 |
| DT 5×12 | 12-side | 60 | 5 | 5000~6000 | 4 |
| DT 6×12 | 12-side | 72 | 6 | 7000~8000 | 4 |