Base Information about Small Egg Tray Machine
This small egg tray making machine is a single-side rotary pulp molder. It is designed to produce paper egg trays using the transfer pulp moulding technology.
The machine has one forming mould bed and one transfer mould bed. By replacing the moulding dies on the bed, this small egg tray making machine can be turned to manufacture other transfer moulded fibre products like fruit trays, cup holder trays, egg cartons, electronic product packages, etc.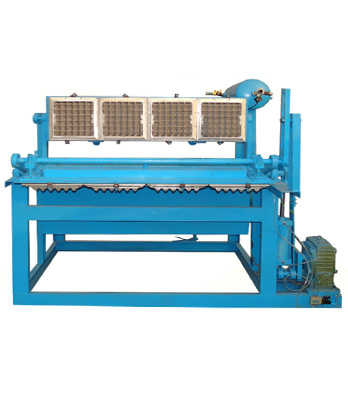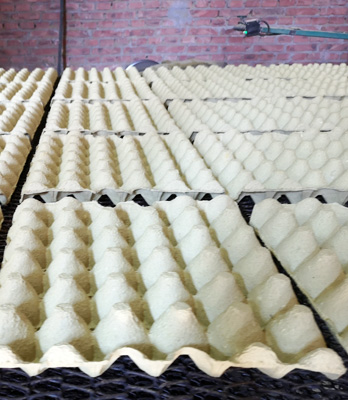 The designed output capacity of the small egg tray machine is 1000 to 1500 pieces per hour. During the production, the machine consumes 60 kg of paper per hour and 150 kg of water per hour. It can be equipped with brick drying, cart drying, multi-layer metal drying and single-layer metal drying according to requirements from the customer.
Small Egg Tray Machine Features
Low cost, low investment and high return, suitable for manufacturers with insufficient investment budget;
Simple structure, easy maintenance and operation;
Small output, low production efficiency, but few workers are needed. It only requires 3 to 5 people to maintain the production, which is suitable for small and micro enterprises and family production workshops;
Modular mould is convenient for replacement and maintenance, and can be replaced flexibly to produce different moulded fibre products;
The call of environmental protection is rising rapidly around the world. As a degradable and renewable resource, pulp is gradually replacing plastic in the packaging industry, which means the moulded pulp products have a very promising market prospect.
Machine Models & Specifications
| | | | |
| --- | --- | --- | --- |
| Model | Power (kW) | Capacity (p/h) | Moulds |
| DTF3×1 | 2.2 | 1000 | 3 |
| DTF4×1 | 2.2 | 1500 | 4 |
Small egg tray machine models
Need a quotation? Contact us now!
Advantages of Paper Egg Trays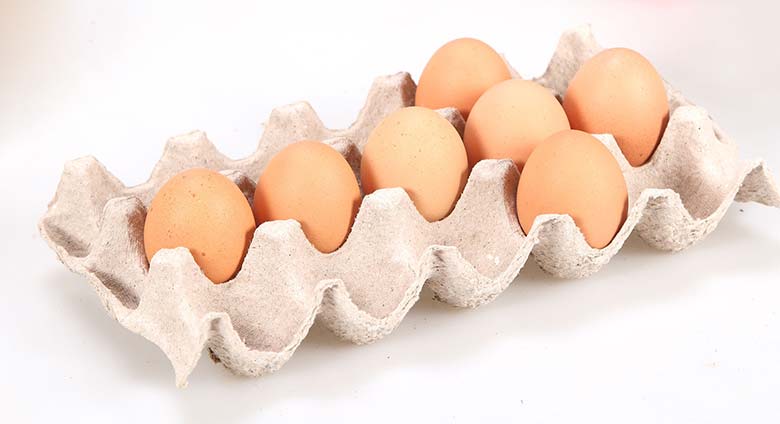 Egg tray can be divided into plastic egg tray and paper egg tray according to different production materials. Compared with plastic egg tray, paper egg tray has very significant advantages:
1. The texture of paper egg tray is relatively soft, which protects the fragile eggs well during the transportation;
2. Paper egg tray is a type of moulded fibre product. The raw material used to produce it is waste paper, which can be easily bought with low price;
3. Paper egg tray is a green product. Its complete production process is very eco-friendly and emits zero air and water pollution;
4. Paper egg tray is water resistant, which means that even if some eggs are broken or damaged during transportation, they will not pollute other eggs, and the loss can be controlled within a minimum degree.